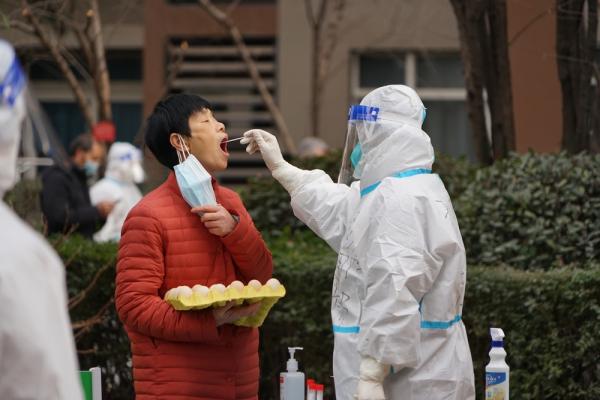 China reported a record number of daily COVID-19 infections on Thursday, and local authorities are imposing a nationwide lockdown.
What happened: According to National Health Commission Reportedly, China recorded 31,444 new local cases on Wednesday, surpassing the previous record of 29,317 on April 13.
On Wednesday, Beijing recorded its fourth COVID-related death since last weekend. It has also reported 1,648 local infections.
Lockdowns, mass testing and restrictions have been imposed in cities including Beijing, Guangzhou and Tianjin.
Shanghai tightened restrictions on visitors after it reported 68 new local cases, according to official figures.
On Thursday, the government announced that it would convert a major exhibition center in Beijing into a hospital to quarantine and treat COVID patients.
Earlier this week, protests broke out at the iPhone assembly factory in China in Zhengzhou over strict COVID norms and unpaid dues.
China's leadership is sticking to its zero-covid policy, and with rising covid cases and stricter norms, the country is heading towards economic uncertainty.
Also read; Jim Cramer Says China's Vaccines 'Don't Work' But Xi Won't Admit It
According to a Chinese state media report, the cabinet has announced that it will use cuts in bank cash reserves and other monetary policy tools to ensure sufficient liquidity.
Consulting firm Capital Economics has reported that more than 80 cities are battling higher infection levels, compared to 50 during Shanghai's lockdown. Those 80 cities generate half of China's annual GDP.
Ting Lu, chief China economist at Nomura in Hong Kong, said China's economy will shrink 0.3% in the fourth quarter compared to the third quarter. The Wall Street Journal reported that they lowered their forecast for full-year growth from 2.9% to 2.8%.
Economists predict that if the lockdown at major ports and airports continues, the country may see further economic disruption.
Photo via Shutterstock.