There will be tons of important sporting events over the Thanksgiving holiday, from the World Cup to college football and basketball to the NFL — and all can be seen on Fox programming.
Starting Thursday, local Fox stations and Fox Sports will carry all-important matchups that will satisfy any type of sports fan.
Read below for what's on deck this weekend. Eastern all the time.
CLICK HERE FOR MORE SPORTS COVERAGE ON FOXNEWS.COM
,
Thursday, November 24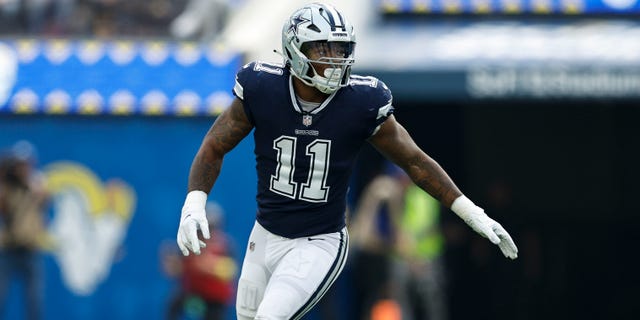 5 AM: Switzerland vs Cameroon (World Cup on FS1)
8 AM: Uruguay vs South Korea (World Cup on FS1)
11 AM: Portugal vs Ghana (World Cup on Fox)
2 PM: Brazil vs Serbia (World Cup on Fox)
4:30 PM: Dallas Cowboys vs. New York Giants (NFL on Fox)
,
Friday, November 25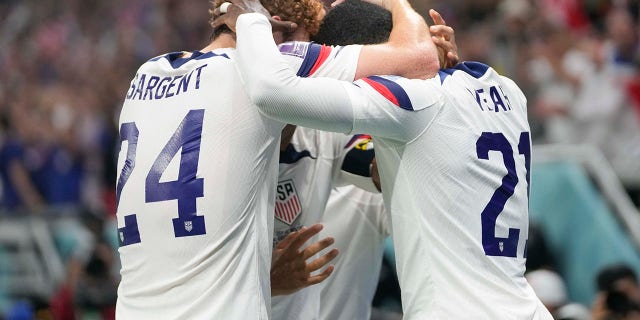 5 am: Wales vs Iran (World Cup on FS1)
8 AM: Qatar vs Senegal (World Cup on FS1)
11 AM: Netherlands vs Ecuador (World Cup on Fox)
1 p.m.: DePaul vs. Texas A&M (Men's College Basketball on FS1)
2 PM: ENGLAND VS. United States (World Cup on Fox)
3 PM: Arizona vs. Arizona State (College Football on FS1)
4:30 PM: Cal vs. UCLA (College Football on Fox)
8 PM: Friday Night SmackDown (WWE on FS1)
10 PM: Fresno State vs. Wyoming (College Football on Fox)
,
Saturday, November 26
5 AM: Tunisia vs Australia (World Cup on FS1)
8 AM: Poland vs Saudi Arabia (World Cup on FS1)
11 am: France vs Denmark (World Cup on FS1)
Afternoon: Ohio State vs. Michigan (College Football on Fox)
2 PM: Argentina vs Mexico (World Cup on FS1)
2 p.m.: St. John's vs. Niagara (Men's College Basketball on FS2)
4 PM: TCU vs. Iowa State (College Football on Fox)
4 p.m. Penn State vs. Michigan State (College Football on FS1)
4 p.m. Providence vs. Columbia (Men's College Basketball on FS2)
7:30 PM: Texas Tech vs. Oklahoma (College Football on FS1)
8 PM: Kansas State vs. Kansas (College Football on Fox)
8:30 PM Marquette vs. Chicago State (Men's College Basketball on FS2)
11 PM: Stanford vs. BYU (College Football on FS1)
,
Sunday, November 27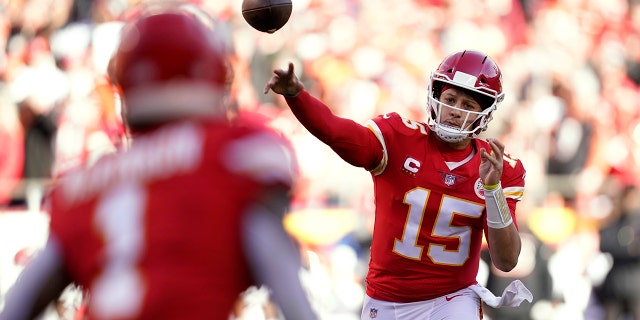 5 AM: Japan vs Costa Rica (World Cup on FS1)
8 AM: Belgium vs Morocco (World Cup on FS1)
11 AM: Croatia vs Canada (World Cup on FS1)
1 p.m.: Cleveland Browns vs. Tampa Bay Buccaneers (NFL on Fox)
1 p.m.: New York Jets vs. Chicago Bears (NFL on Fox)
1 pm: Washington Commanders vs. Atlanta Falcons (NFL on Fox)
1 PM: Carolina Panthers vs. Denver Broncos (NFL on Fox)
2 pm: Spain vs Germany (World Cup on FS1)
4:25 PM: Kansas City Chiefs vs. Los Angeles Rams (NFL on Fox)
Click here to get the Fox News app
4:25 PM: San Francisco 49ers vs. New Orleans Saints (NFL on Fox)