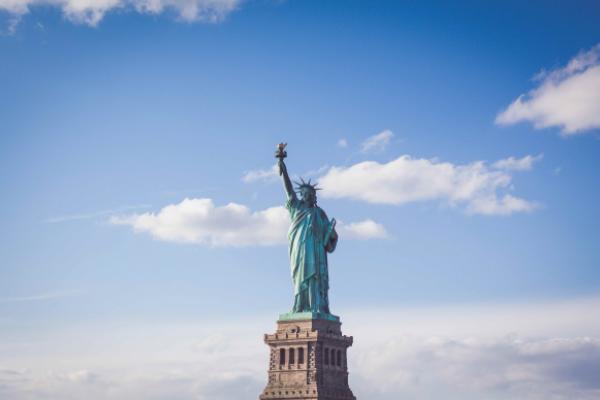 From producers to dispensaries, delays affect the entire supply chain:
Thousands of pounds of weed, worth hundreds of millions of dollars, are ready to be sold to dispensaries after the state issued cultivation licenses to more than 200 farms last spring. However, instead of being shipped to retail stores, the weed is stored.
Although the state regulator Planned to open cannabis retail stores by the end of 2022The gray market is up and running, while legal dispensaries have yet to open in New York.
If farmers do not bring their crops to the warehouses soon, their Nearly billions of dollars in revenue will eventually start to rot,
In the meantime, farmers must figure out how to store it indefinitely, ensuring the cannabis remains as fresh as possible while also keeping it safe from theft or potential contamination, Bloomberg reported.
"It's a murky path to market. We've been told repeatedly that dispensaries will open before the end of the year. I've acted as if that's our only source of evidence, so we're ready for that," said Melanie DobsonCEO of Hudson Cannabis, a 520-acre farm about two hours north of New York City. "We are not packaging or processing the flowers yet," Melanie said, referring to the raw part of the plant that can be used in products such as dried, smokeable cannabis. "We're trying to maintain as much quality as possible. And putting it in a finished product bag isn't the way to do it.
Construction of facilities to sell cannabis during raid
On Friday, New York officials announced that they have selected 10 teams of companies to build approximately 150 turnkey facilities for Social Equity cannabis retailers to operate after the marketplace officially launches.
New York State Dormitory Authority (DASNY) said in a notice that the agencies have collaborated to approve 10 teams of companies that will design and build the first recreational cannabis dispensaries to open in New York.
According to the notice, "The firms were selected to develop approximately 150 turn-key sites throughout New York State that have obtained a Conditional Adult Use Retail Dispensary License (CAURD) through the New York State Office of Cannabis Management "
Similarly, the Cannabis Control Board (CCB) is expected to approve initial Social Equity retailer licenses on November 21, separately pushing forward new rules for the market.
New York's Social Equity Servicing Corporation (SESC) is "currently working" on finding sites where the initial dispensaries will be located, with funding from the $200 million Social Equity Cannabis Fund, which Gov. Kathy Hochul (D) reported Marijuana Moment.
However, a federal judge recently issued an order preventing them from approving Conditional Adult Use Retail Dispensary (CAURD) licenses affecting cannabis dispensaries located in Brooklyn, Central New York, the Finger Lakes, Mid-Hudson and Western New York. Will temporarily stop the regulators.
Meanwhile, the NYC Sheriff's Office, the Department of Consumer and Worker Protection, the Office of Cannabis Management (OCM), and the NYPD arrested at least one person accused of operating an illegal cannabis and tobacco shop called Big Chief in Bay Ridge, Brooklyn. did. , Apparently, the Big Chief 'Weed' store is accused of selling illegal marijuana and tobacco products.
However, OCM Chief Equity Officer Damian Fagan said that there was a fair warning to gray market sellers that their actions would exclude them from future license opportunities. "Unfortunately, it's very short-sighted," Fagan said of gray market operations like Big Chief.
Now that recreational cannabis is legal, and sales won't begin until the end of the year, what happened to Mayor Eric Adams' promise not to take a "tough" approach to those selling illegal marijuana in the city?
The Cannabis Legal Business Needs An Answer
"It's unfair competition," said Yuri Krupitsky, who is waiting to find out whether he will open one of the first legal recreational marijuana shops in the state. "Everyone's just saying, 'Sit around and wait,' and meanwhile, I watch store after store, and they're making their money. I'm sitting around waiting to do it right, said Krupitsky, who also set out to file a lengthy application to be one of 900 applicants for the first round of 150 licenses, only to face new uncertainty over last week's court ruling.
"An illegal market cannot operate side-by-side with a legal, regulated market – this underscores the goals of state cannabis law to protect public health and create a uniform market that is less likely to occur due to inconsistent enforcement." Works to Minimize Harm. Cannabis Prohibition," Office of the Cannabis Management Spokesperson Aaron Ghitelman said in a statement.
It should be remembered that according to Governor Cathy HochulIn the FY 2023 executive budget, the state is expected to rival the top earner at the time, generating $1.25 billion in revenue during its first six years of operation.
Key to achieving New York's equity goals is building a sustainable, consumer-driven cannabis market.

Monday, 11/21 The CCB will consider the rules:
explain market structure
authorize license activity
Install enforcement rules and more
https://t.co/lCvBTIljJu

– NYS Office of Cannabis Management (@nys_cannabis) November 17, 2022
Get your daily dose of cannabis news on Benzinga Cannabis. Don't miss out on any important developments in the industry.
Photo: Courtesy of Ferdinand Stohr on Unsplash